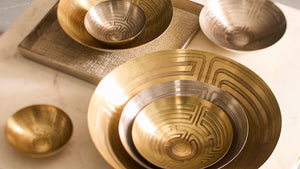 Accessories
---
Finishing Touches come with many avenues of selections that make a personal statement in your living spaces.
Some add color, or tell a story of your interests or travels, and some are just a spark of whimsy or drama.
They complete the look you're striving for. Whatever your lifestyle dictates, let your accessories speak to your design style to make your house truly your home.
Welcome your friends who visit, with accessories that speak your design language.
Browse Curated's wide Accessory Collection - You're sure to find pieces you can't live without!!
Free shipping for orders over $1299
---