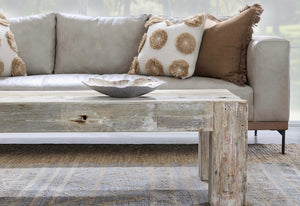 Decorative Pillows
---
Vibrant & Sassy or Neutral & Cohesive, a decorative throw pillow can add texture, softness and appeal to any space
The right throw pillow will impact the flow of the the room - by adding a pop of color or being just the right element to embellish your furnishings and tie the overall scheme together.
A great throw pillow is an easy way to add personality and style to your furnishings as well as being a comfortable landing space after a long day. 

 A unique focal point of interest or a subtle influx of a cohesive fabric, decorative throw pillows can be another sense of discovery to elevate your home's unique design statement.
We've selected a wide array of choices to be that perfect finishing touch to help personalize your space.  The right combination can be another way way to emphasize your personal design style as you turn a house into your home haven. 

 
Have fun browsing our decorative pillow selections to find the pillows your home can't wait to display!

Free Shipping on Orders over $1299
---