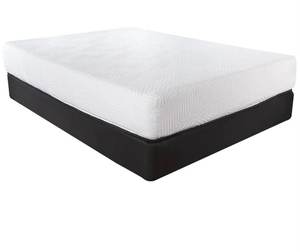 Mattress in a Box
---
Experience the Convenience of Having Your Mattress in a Box Delivered Directly to Your Door!
We carry the best brands available and delivery is swift and effortless with our secure shipping process.  High quality cutting edge technology materials ensure excellent support and comfort for every product.  Simplify the decision making process while still being assured of durability and quality. 
The mission of Curated by Norwood is to seek out and offer a wide variety of the most innovative, highest quality, best value and uniquely comfortable mattresses, pillows and sleep related products available.

Norwood Furniture and Pure Comfort Mattress have been leaders in the Home Furnishings Industry for over 75 years.  Norwood Furniture and Pure Comfort Mattress are family owned and operated. Family members and the buying team attend 4-5 home furnishings markets every year seeking out the finest and most innovative products available to offer to our loyal customers and friends.

If you would like to improve your quality of sleep and comfort, we invite you to visit our products online or in our store at 216 N Gilbert Rd, in Gilbert, AZ.  We'd be honored to help you find the perfect sleep products to fit your need.  To see our full line of mattress, mattress protector, adjustable bed, frame, bases, and pillows visit us at purecomfortmattress.com

Settle in for a good night's sleep with Curated by Norwood's Mattress in a Box
Free Shipping!
---